A few years back Hubby and I went through
Dave Ramsey
's
Financial Peace University
and learned about the cash envelope system. While we haven't been 100% credit card free, I still try to use cash whenever I can. I decided this week that I needed to buckle down and try to use my credit cards less and less (even though we pay it off each month) so I resolved to make myself a cute wristlet that my cash envelopes could fit into. Here's how I did it...
I folded the outer fabric, lining and interfacing and then laid them on top of
each other. I then centered the envelope on top of all 6 layers.
Cut 1" around each of the four sides, through all 6 layers (press hard!!)
Cut the handle at 4.5x13"
handle: press longwise in the center, and then press each side into the center.
Fold the handle along the middle and sew along all four edges, 1/8" seam
ruffle: take a 2x24 piece of solid fabric and zigzag stitch on all four edges
To create the ruffle, backstitch at a presser foot width along one edge. Using
your thumbs, press the fabric under itself to make a ruffle. Continue for the
length of your outer fabric. When you get to the bottom, repeat on the other
edge. Cut off the excess solid fabric when you are done.
Pretty ruffle and so easy!
instructions here
to sew the pieces together. You will follow the instructions under the "assemble" picture.
The finished product...the cash envelopes fit perfectly inside.
Check out my "get out of the shot" face! Gotta love the self-timer when
a toddler is around.
The wristlet matches perfectly with the bag I made here.
My sweet little cash bag!
shop
, so please let me know if you make one!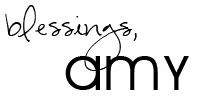 _______________________________________________________________________