Holiday Open House
This weekend: November 6 (9a-4p) and November 7 (1-4p)
3893 E 650 N in Windfall, IN
We will have three vendors present:
Amy Cornwell | handstamped, personalized jewelry as well as ready-to-wear stamped items that you can take home when you purchase.
My Girls |sewn items such as table decorations, Christmas stockings, quilts, purses, and baby's first Christmas bib & diaper cover sets.
Scott and Angie Schoberg | beautiful hand carved items, pottery and canvas fine art paintings.
The cabin where we will be located is absolutely gorgeous. We will have a raffle and plenty of snacks for you to nosh on while you shop!
~~~~~~~~~~~~~~~~~~~~~~~~~~~~~~~~~~~~~~~~~~~~~~~~~~~~~~~~~~~~~~~~~~
Christmas Open House
. This one is going to be huge, with 6 vendors.
Carmel American Legion at 852 West Main Street, Carmel IN
Next Weekend: Sunday, November 14 |
1:00-5:30pm | catered food
*updated 10/27 - we're now up to 12 vendors for the Christmas Open House!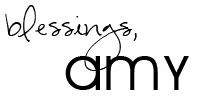 _______________________________________________________________________