A few weeks back I had a photo shoot with my photographer Julie to do some professional product photos. I love what she did and have updated the site with some new pictures. I also wanted to share them with you so you can see what a great job she does. If you're in the Indianapolis area, be sure to contact
JVW Photography
for your family pictures. She did ours last year and they are wonderfully done - we need to do them again since Little E is so much bigger now. The captions on the pictures below are linked to the product pages if you're interested in any of them for purchase.
Can you see how ridiculous I feel? I felt this way through the
whole photo shoot. Totally out of my element.
Super Washer Necklace with 30" chain
It really was a fun shoot and I think it adds so much to the site to have such good pictures attached with some of the products. I look forward to working with Julie again and getting even more pictures for the
site
.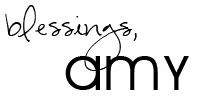 _______________________________________________________________________