Today was a great day. We started by cleaning the house (not so great, but glad to be done), then had lunch at Dick's Bodacious BBQ, shopping and relaxation time at home in the afternoon. Dick's is an awesome place to take your family to eat. They were so sweet to bring out crackers, grapes & bananas for the kids and then with the kids meal they got cotton candy for dessert. I was so impressed with the service at the one in Noblesville and of course the food was amazing as well. Just wanted to share some pics from our day. I hope you all have a good weekend!
Big E and her daddy
Kiddie appetizer
I had to photoshop the grape out of his mouth, yuck!
YUM! Big enough bite?
Little E's first encounter with cotton candy...he wasn't too sure
she REALLY liked it
sticky fingers...and cheeks...and lips...and...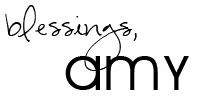 _______________________________________________________________________