Today marks my first show of the Christmas season. People at these shows love to take items home from my OOAK (one of a kind) stash that I have available for immediate purchase. If there's an item in my shop that is OOAK that you love, don't wait to get it because it might be gone after one of the three shows I have in the next 2 weeks.
I have my
fabric items
that are OOAK, as well as some beaded items like the
Amazonite & Sterling Necklace
,
Emerald Flower & Pearl Necklace
, and the
Silver Flat Pearl Set
. Also, it's time to retire the beautiful
briolette necklaces
because they've been in the shop for a long time. After Christmas they will be taken off of the website, if not before as they sell out. I currently have one of each color available in the
sterling
and just a few in the
gold filled
.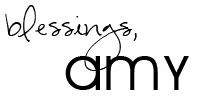 _______________________________________________________________________