On Saturday I made this cool sign out of a scrap piece of wood, some fabric and buttons. The funny thing is, at about step #5 of this project I realized it would match in my room! Up until then I just figured I'd find somewhere in the house to put it. I guess the
new room decor
is still new to my brain. For this project you'll need a piece of wood, fabric, a staple gun (or you can hot glue it), buttons & a hot glue gun. Here we go!
Piece of wood from Hubby's scrap pile.
Cut your fabric so that it'll go around to the back.
Staple or hot glue the fabric, pulling it tight.
Look how pretty!!
I started out by just freely placing the buttons to make a heart,
but then I wanted something more symmetrical so I cut a heart
out of paper and laid out the buttons.
Hot glue them down to make the outline. You could stop here or...
Fill it in like I did! I had a ton of red buttons so it was no problem.
Next, take a picture and glue down the corners of the buttons.
I didn't glue on the picture so that I could replace it as I wanted to.
All done! Me and my love. The picture still moves a bit
so I used double sided tape on the back to keep it steady.
Did you craft or play (or both) this past weekend??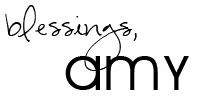 Linking up with
Weekend Warrior
,
Made with Love Monday
and
Tatertots&Jello
!