So my wonderful best buddy just called me and said "it's been an hour - post the winner!" And I was sorry to tell her that she didn't win...but we do have a winner for the
My Heart is Full {Large} Necklace Giveaway
and it's someone I don't know in real life. The winner is...
Sarah @ The Bird's Papaya said...
I definitely be stamping my kiddos names on it.
Maya-Jemma-Boden
LOOOOVE!
I so need an "everyday" necklace!
Thank you to everyone who entered! For those of you who didn't win but still want the necklace, it's on sale today for you special ladies. Today only -
$55 with a standard chain
.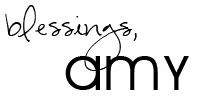 _______________________________________________________________________