My kids love to have books in the car, but they always get thrown about the car and it drives me crazy. So I saw some canvas bags at Hobby Lobby last week and they were 50% off! I got a pack of 3 canvas bags for about $3.50. It was such a great deal. I used fabric scraps that I had so it was a very inexpensive project. I could have stitched around the letters but I got lazy. There are so many cute ways to embellish the bags, but I kept them simple since they're just for going to and from the car. Here's what I did...
pack of 3 canvas bags from Hobby Lobby
Iron on "Steam a Seam" to 2 scraps of fabric. At least I think that's what it's called.
I cut out my letters with the Cricut then pinned them to the fabric and cut them out.


Peel off paper from the back of the fabric.
Center on the bag and press.
Here are the simple bags (see the Big E and Little E? I thought that was clever)
Had to add the airplane for Little E!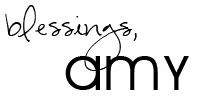 _______________________________________________________________________