Today on my neck I have my
long link 30" chain
and just two charms:
the fancy raised edge disc
with my last initial and the
brass rectangle
in
this necklace
with our Est. date on it (our wedding year).
On my wrist I have three bracelets: the
My Heart Belongs To
soldered bracelet and
two of the three bangles
in my set. You know how I mentioned the wonderful jingle that multiple charms make?? These bracelets together are GREAT for the jingle. I love the sound they make!
Forgive me for the icky cell phone picture - I didn't take a picture at home and forgot my point-and-shoot in my purse today.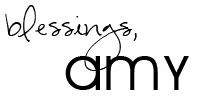 _______________________________________________________________________