Remember a
few weeks back
when I got these at Goodwill? I used the glass pieces for one of the dessert tables at our Women's Retreat for our church mid-September. I filled all 5 with pink colored candy: pink Whoppers, pink chocolate covered strawberries, Sour Patch watermelons, pink m&ms and pink almonds.
Once I came home, I knew I wanted to fill them with fall decorations. When we went to
Conner Prairie
last weekend they had an abundance of acorns so my mom and I took some of those for one of the containers then I purchased some potpourri and gourds/pumpkins to put in the others. The 5th glass container with the lid is still empty - I just have to find some neat filler like what
Becky Higgins
used (the little green beads). I am creative in many ways but home decor is not one of them. Maybe this can be a start for me.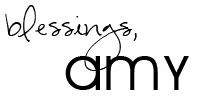 ___________________________________________________
Don't forget about Bracelets for Goats
!