This can hardly be considered a tutorial since there are just a few steps, but it's too cute (and easy) to not share with y'all!
First, take your salsa jar and wash it out. Let it dry overnight.
You can take the label off if you want but it's not necessary.
(drying it overnight is so the label is dry)
Cut a piece of patterned paper that coordinates with the flowers.
Make it just large enough to cover the label. Using a glue stick
or scrapbook adhesive, glue it to the jar. Then add a sweet ribbon.
Uh, that's it?! Yep, just add the flowers and you're all done!
5 minutes from salsa to flower vase!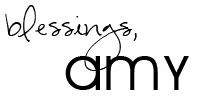 ~~~~~~~~~~~~~~~~~~~~~~~~~~~~~~~~~~~~~~~~~~~~~~~~~~~~~~~~~~~~~~~~~~~~~~~
This post sponsored by: