After I posted
this
necklace (above) I realized I already had a
bloom necklace
in the shop so I renamed the soldered one :) oops!
I love flowers this time of the year. My daffodils have already bloomed and gone & my tulips are just getting ready to open up. Springtime is my favorite season because of the new growth, blooms and warmer weather (but not too hot - I don't like to sweat!). I think the blooming flowers have really inspired me because I'm making a bunch of items with flowers like all of these...
Anyway, on to the new item in the shop. It's my newest bloom necklace and features the same large flower on the
bloom ring
, but the necklace is paired with a sterling square for a nice contrasting look. You can stamp anything with 6 letters or less on the flower, it doesn't have to say "bloom".
You can get yours here for just $40.
Want an exclusive 15% coupon code? See my Mother's Day enews here for details (and sign up to receive the enews here).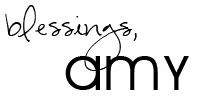 ~~~~~~~~~~~~~~~~~~~~~~~~~~~~~~~~~~~~~~~~~~~~~~~~~~~~~~~~~~~~~~~~~
This post sponsored by: