On sale today only: the popular
Family Tree necklace.
I love this necklace. There is plenty of room on the washer for multiple names or a Scripture and the tree in the center is solid sterling silver. It is a gorgeous piece and I recommend it on the long 30" chain for the best look. Get it while you can for only $47 with a standard chain or $57 with a long chain (instead of $55/65).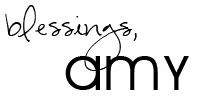 _______________________________________________________________________