I have to admit, my first love is sterling and not gold, but this necklace has changed my mind! I paired the mini and the milestone with a gorgeous faceted "golden shadow" Swarovski crystal pendant. This is my first heirloom necklace that is completely done in gold filled material. It is on my popular long link chain which is now available in gold filled and is 30" long.
See more about it here
.
This chain is the exact same as the sterling silver long link chain, just in gold filled. Want the chain only? It's now available
here for $45
.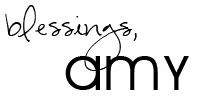 _______________________________________________________________________