Aren't my kids the cutest things you've ever seen? I guess all parents say that!
Today I'm wearing my long
30" long link chain
with my
Momma Bird
,
Fancy Raised Edge Disc
and
Enjoy Life pendant
. I love mixing the charms together to make new heirloom pieces. Rarely do I wear just one charm at a time. I love the way the charms jingle against each other, making just the slightest chime noise.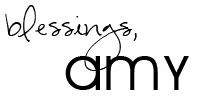 _______________________________________________________________________