This past week I was inspired by
this Blessings Board
I came across from Less-than-Perfect Life of Bliss. It is much larger than what I did and has more flowers, but I wanted mine to be simple and quick. I think we all need a board like this to remember to count our blessings and thank God for the things He gives us. I can't wait until Ellie can spell and write her own blessings on the frame. This would also be a great project for an older kids room, almost like a dry erase board for their room. You can make it in any size that you find at a discount store or garage sale. Paint the frame, use fabric behind the glass...the possibilities are endless!
$3 Walmart frame
It looks like wood but it's actually plastic - shhh, don't tell!
Cut scrapbook paper to size and add stickers for the text.
I made a flower out of fabric and burlap, attached them with a brad and
scrunched up some tulle for the back. I adhered it to the frame with Gorilla Glue.
I used a simple dry erase marker but want to get some of the chalk markers.
Quick, easy and inexpensive project to remember our blessings!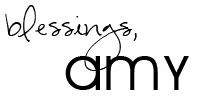 _______________________________________________________________________